To purchase tickets for the 2022 event, please visit the link below. With the purchase of your $10 ticket, you will able to access the online presentation from this year's guest speaker, Scott Armstrong. The presentation will be available on a password-protected page on the Division website.
2022 Canada 150 ICE Awards Virtual Event speaker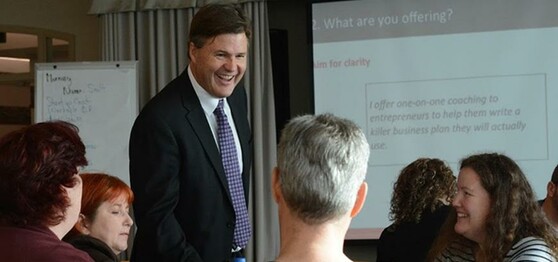 Entrepreneur, Productivity and Innovation Expert
Scott Armstrong (CSP) is an international speaker, emcee, published author and is recognized by his colleagues as an extraordinary visionary leader who has the uncanny knack of motivating others to inspired action.
Sitting at a office desk over 20 years ago, he was deeply frustrated and knew there had to be more than pushing paper. He made the choice to go Limitless. Three years later, Armstrong had created Canada's largest rehabilitation centre for abandoned exotic animals – swimming with jaguars, running with wolves, playing in the snow with tigers.